True Web-based AccountingElectric CheckBook puts you in control of you finances.
Our quick and easy application gives you access to your account ledgers from any web browser.
Familiar Interfaces
When we created Electric Checkbook, we wanted to preserve the time-tested simplicity of accounting ledgers. The interface for inputing your payments and deposits will feel natural. You will know exactly how to use it at a glance. Simply add the date, check number, memo, choose a category and enter the amount. If you want to do a deposit click the yellow button at the top right corner of the check you'll see a deposit slip instead.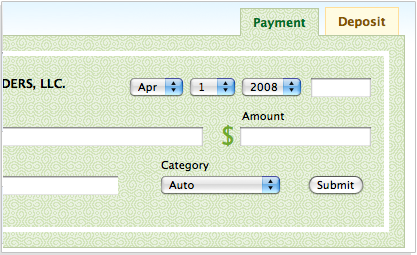 Understand Your Finances
All of your accounts are displayed in groups. They don't automatically update, but by entering your payments and deposits manually, you not only feel the money going through your hands but you can simulate payoffs, loans, taxes before you make the decision to spend money. This is so important to being able to create and remove future transactions, we wonder if connecting to your financial institution is a crutch.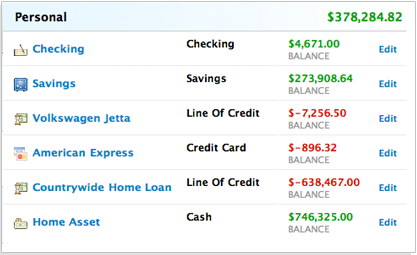 Beautifully Designed Ledgers
Quickly switch months to view all of the entered transactions for that month in the account ledger. You can see the payee name, amount, balance, check number and memo. Click the remove icon to delete the transaction and the edit icon to expand the check slip and edit it inline.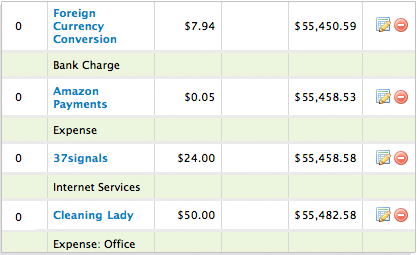 Know Your Payees
When you click on the name of any payee in your ledger, you immediately get a report on the payee profile page. You can see all the transactions you have completed with that payee. Click edit and you can change the payee's name and store useful information such as whether they are 1099 eligible, their EIN number, and their address.